Caring Connections Oracle Card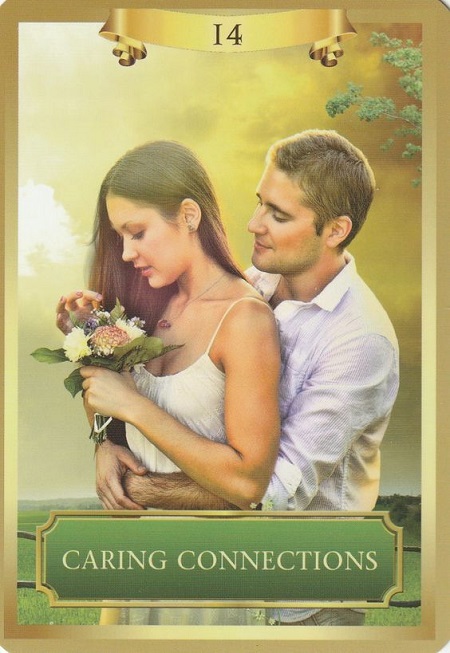 YOUR MESSAGE
This card shows a couple in a tender embrace, with the woman holding the blossoms of new love. This card reveals a caring connection and signals the beginning or deepening of a kindred-spirit friendship or even the appearance of new love. It can also signify a formal business partnership.
When this card appears, be on the lookout for new connections presenting themselves. The relationships you already share may become more intimate, purposeful, or present at this time. Notice the opportunities to forge new or deeper bonds. There may be a tender karmic connection at hand!
Affirmation
I open my heart and life to truly caring connections. The ideal friend and partner is coming to me know.
DECK: Energy Oracle Cards
Thank you for sharing this card if it relates to you!