Crystal Inspiration Amethyst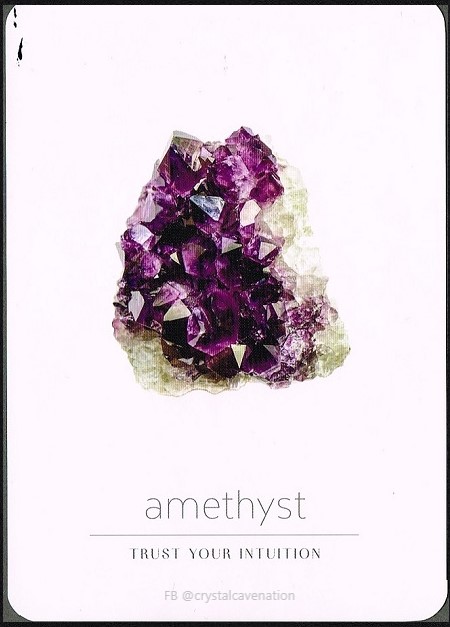 TRUST YOUR INTUITION.

Intuition can speak louder than words. Ultimately, all the answers lie within you. Similar to a gut instinct, your intuition allows you to connect with your inner knowing.
PAUSE – BREATHE!
Take a deep breath, let it out slowly, say this prayer, and then keep reading:
"Thank you, guides and angels, for revealing to me what I need to know!"
YOUR MESSAGE
You understand yourself better than anyone else does. Intellect and logic are useful, but sometimes overthinking or overanalyzing can hold us back. Tap into your inner wisdom and acknowledge what your intuitive self is telling you. Don't let outside voices talk you out of doing what you know is best for you. Let your inner voice speak for itself.
CRYSTAL ACTION
Affirm: I trust my intuition.
Today, make a decision without using your conscious reasoning. (It can be something simple as ordering food – simply allow your inner wisdom to decide.
DECK: Daily Crystal Inspiration
Thank you for sharing this card if it relates to you!