Crystal Inspiration Aragonite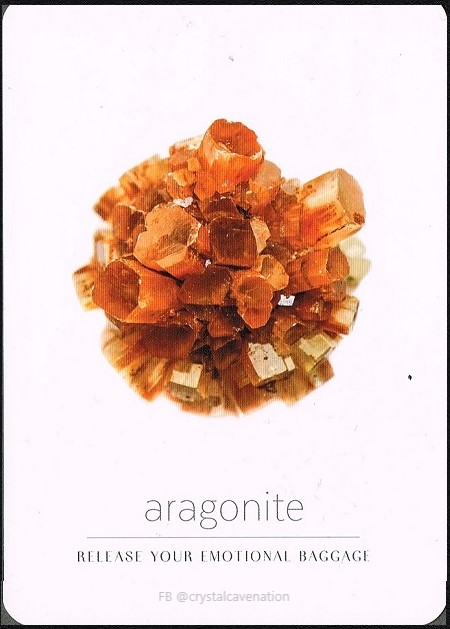 RELEASE YOUR EMOTIONAL BAGGAGE.

It's time to lighten the load. Give yourself permission to acknowledge, process, and release any emotions that no longer serve you.
PAUSE – BREATHE!
Take a deep breath, let it out slowly, say this prayer, and then keep reading:
"Thank you, guides and angels, for revealing to me what I need to know!"
YOUR MESSAGE
Emotional baggage can manifest in different ways – shame, disappointment, anger, guilt, resentment. This is all part of human nature. But while these emotions may serve as protective barriers, eventually they can become heavy burdens that our spirits need to shed. Acknowledge and redirect these feelings in a healthier, more positive way. You alone have the power to pack away these emotions in order to move forward, unhindered and unencumbered.
CRYSTAL ACTION
Affirm: I am light and free.
Today, when a negative emotion surfaces, examine it. Consider where the emotion came from, then gently let it go without judging yourself.
DECK: Daily Crystal Inspiration
Thank you for sharing this card if it relates to you!