Crystal Inspiration Azurite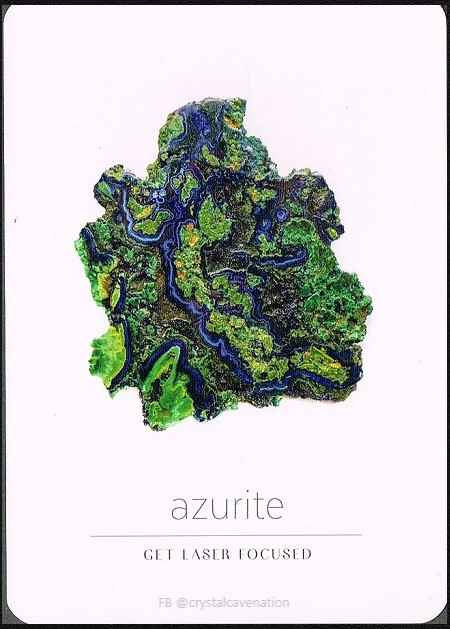 GET LASER FOCUSED.

Bring a laser focus to all areas of your life. If you direct your full attention to one thing at a time, you will be more efficient and productive in everything you do.
PAUSE – BREATHE!
Take a deep breath, let it out slowly, say this prayer, and then keep reading:
"Thank you, guides and angels, for revealing to me what I need to know!"
YOUR MESSAGE
Life is busy, and it can pull you in many different directions. Staying focused and disciplined can help you avoid pivoting toward unwelcome distractions. You have the ability to control where your mind goes. Harness its power to bring awareness to your thoughts, and stay on track.
CRYSTAL ACTION
Affirm: I care for myself and others by maintaining firm boundaries with the people in my life.
Today, say no to a request, and own your choices without explanation.
DECK: Daily Crystal Inspiration
Thank you for sharing this card if it relates to you!