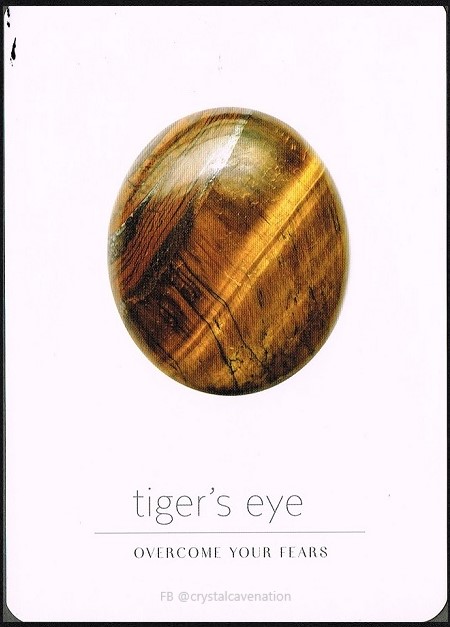 OVERCOME YOUR FEARS.
Sooner or later, we are called upon to take action and face our fears. Be empowered, courageous, and bold. Even the bravest among us experience fear – it matters only that you face that fear and overcome it.
PAUSE – BREATHE!
Take a deep breath, let it out slowly, say this prayer, and then keep reading:
"Thank you, guides and angels, for revealing to me what I need to know!"
YOUR MESSAGE
Don't let the natural instinct to avoid discomfort prevent you from realizing some of your greatest experiences; storm the proverbial castle, push open the gates, embrace your inner tiger, and stare down that fear until it is conquered. Shift your perspective and welcome fear as an opportunity to step up, meet the challenge, and demonstrate your resilience.
CRYSTAL ACTION
Affirm: I face fear head-on. 
Today, begin one thing you've been afraid to do.
DECK: Daily Crystal Inspiration
Thank you for sharing this card if it relates to you!