Daily Message Count Your Blessings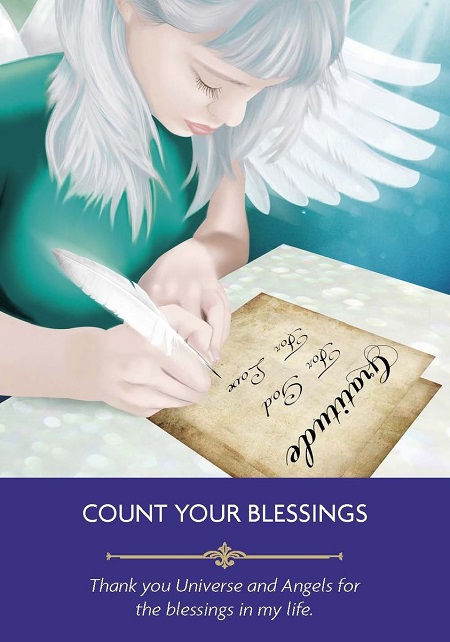 As you count your blessings, you become a magnet to even more blessings! When you draw this card, the Angels are encouraging you to see blessings in your current situation. It is important you keep yourself focused and aligned with loving experiences in your life, as this will lead you safely to the next step.
DAILY ANGEL MESSAGE!
Take a deep breath, let it out slowly, say this prayer, and then keep reading:
"Thank you angels for revealing to me what I need to know!"
YOUR MESSAGE
Take some time to see the amazing things in your life. The Angels aren't calling you ungrateful, but they want you to realize what you have in your life. It's important to focus on what you have rather than what you don't have, because it will help you stay present, focused, and open to the abundance of support that is there for you right now. Start writing down your blessings and give thanks to your Creator for them.

DECK: Angel Prayers Oracle
ARTIST: Jason Mccreadie

Thank you for sharing this card if it relates to you!