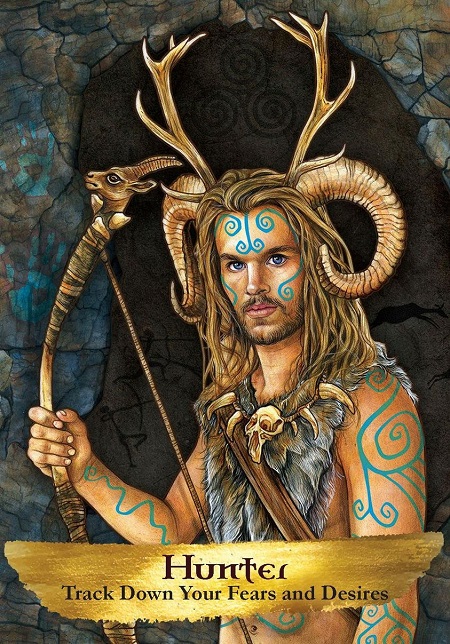 Track down all of your fearful thoughts and feelings. When you find them, you will find your desires too.

DAILY ANGEL MESSAGE!
Take a deep breath, let it out slowly, say this prayer, and then keep reading:
"Thank you, angels, for revealing to me what I need to know!"
YOUR MESSAGE
Instead of being hunted down by your fears or other feelings that you have buried, become the Hunter. You are being given confidence and strength at this time, so use your power to make a difference. You are not here to cower away or live in the shadows, you are here to realize your fullest potential, but this can only occur when you step up and do what needs to be done. When this card arises, there could be an opportunity to face an aspect of your past or bring closure to a situation that has been haunting you.
If you are a man or identify as male, this card represents your masculinity and an opportunity to know yourself more deeply. If you are a female or identify as female, this card represents your capacity to be strong and powerful and overcome limitations.

DECK: Angels & Ancestors Oracle
ARTIST: Lily Moses

Thank you for sharing this card if it relates to you!