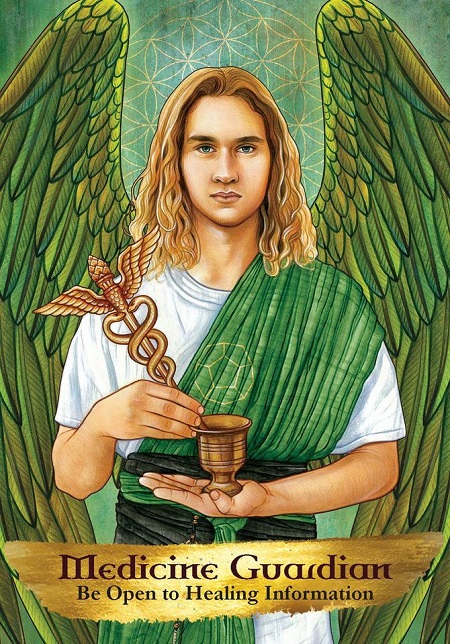 Listen to what is coming up within you and what has been shared with you by trustworthy others in your life. Pay attention to healing information.
DAILY ANGEL MESSAGE!
Take a deep breath, let it out slowly, say this prayer, and then keep reading:
"Thank you, angels, for revealing to me what I need to know!"
YOUR MESSAGE
You are being exposed to information and insights that will have a dramatic healing effect upon your life. If you are working through something mentally or emotionally know that there are spiritual energies supporting your healing, if you're working through something that is physically challenging pay attention to information that's coming to you that feels inspired, insightful and warm – it will be supportive of your wellness. Your angels are here to remind you that your natural state is one of wholeness and you are on the road to revealing that wholeness once more.
DECK: Angels and Ancestors Oracle
ARTIST: Lily Moses

Thank you for sharing this card if it relates to you!