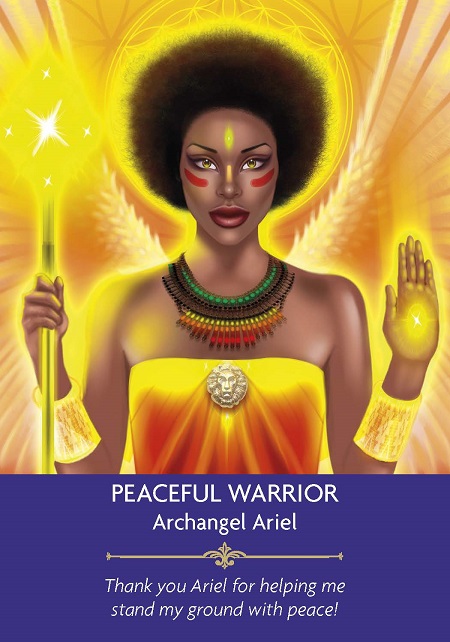 The Angels want you to know that you are a warrior soul and that your heart is so pure and light-filled that you desire only peace for yourself and those around you. You may find your peace being challenged, however, and be unsure how to react. You are being called upon by Archangel Ariel and the Angels to know that there is true strength in holding things together and sending everyone around you (especially the challengers) peaceful thoughts and blessings.
DAILY ANGEL MESSAGE!
Take a deep breath, let it out slowly, say this prayer, and then keep reading:
"Thank you, angels, for revealing to me what I need to know!"
YOUR MESSAGE
You have a voice and the Angels know you're not afraid to use it. Take time right now to figure out the most peaceful and loving state of being you can remain in. If you feel that you have a reason to stand up to someone or something that is challenging you, your Angels are here to say that you have the courage and conviction to do so but ensure you are coming from a positive space and aren't dropping down to the fear-based level you may be up against. Take time to ask yourself if you'd rather be happy and walk away or be right and prove a point – will it have any benefit for the person or just your ego? Think peace and be peace.
Deck: Angel Prayers Oracle
Artist: Jason Mccreadie
Thank you for sharing this card if it relates to you!