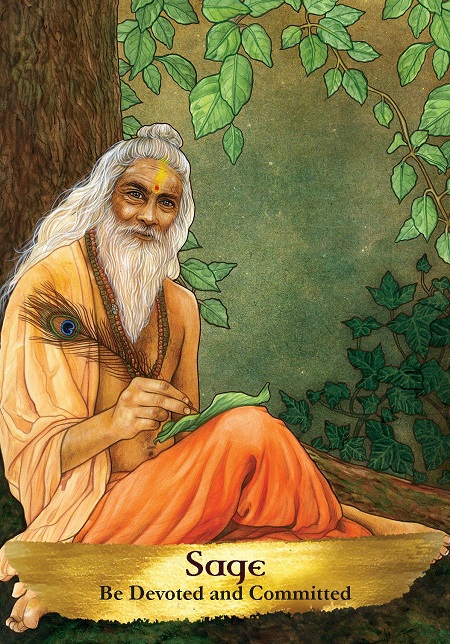 Be willing to go the whole road and back again. This will allow you to be the best you can possibly be.
DAILY ANGEL MESSAGE!
Take a deep breath, let it out slowly, say this prayer, and then keep reading:
"Thank you, angels, for revealing to me what I need to know!"
YOUR MESSAGE
Devotion is a powerful energy. Right now, angels and ancestors want to acknowledge how committed you are to your growth. Your continued dedication to this aspect of your life has been recognized, and your understanding that you are not only a body but also a soul is all you need to continue growing and expanding. The energy of oneness is offering itself to you now and it's important you take some time to integrate it all so that you can be supported and guided by it. This is what the divine wants for you. Make a note of experiences or teachers making themselves known to you at this time, because you are going to share those teachings one day, too.
DECK: Angels and Ancestors Oracle
ARTIST: Lily Moses

Thank you for sharing this card if it relates to you!