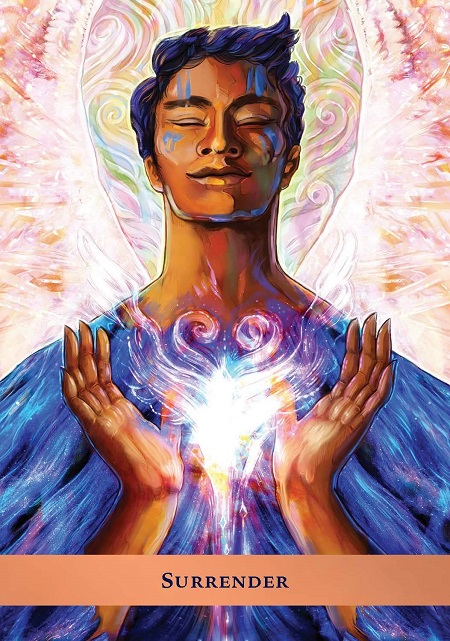 Surrender is a spiritual practice and it's not an easy one. But angels are working in your favor and their miracles will unfold with ease when you move into a state of trust. So, call back your power and stop allowing external forces to divert you from the miracles you deserve. Take time to realize that in order to be helped, you must surrender your need for control over the situation that is on your mind. Hand over your concerns, and the entire situation, to your spiritual allies. When you do so you will allow angels of light to swoop in and help everything transform. If you find yourself having difficulties letting go of the reins, it's because there's a part of you that's not willing to receive the help or the miracles you deserve. Hand over all of your concerns to God and let the miracles in.
DAILY ANGEL MESSAGE!
Take a deep breath, let it out slowly, say this prayer, and then keep reading:
"Thank you, angels, for revealing to me what I need to know!"
YOUR MESSAGE
If you are feeling overwhelmed or emotional at this time, your angel guide wants you to know it's okay to let go. When you open up and release your concerns, you open up to support and miracles. You are a vessel and you contain light. Your concerns are taking up space, and when you release them, you make room for more light. Let them go now. This is a time to experience the freedom that you deserve. You don't have to do this alone—God and angels are ready to help you. Call in angels and invite them to help you surrender and release anything that could be blocking your experience of miracles. To help them usher positive energy into your life, ask yourself what you need to let go of in order to grow and then action it.
Deck: Angel Guide Oracle
Artist: Jennifer Hawkyard
Thank you for sharing this card if it relates to you!