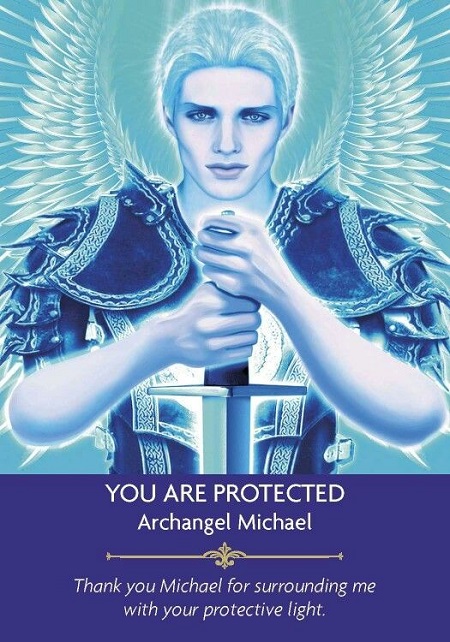 Archangel Michael is pouring his electric blue light of protection over your whole being at this time and encouraging you to know that you are completely safe. Whether you have been worried about physical, emotional, or spiritual harm or not, when you pick this card you are to know that there is divine protection watching over you at this time. Michael may be guiding you to release any feelings or situations you know aren't serving you anymore. It's time to make peace within and without.
DAILY ANGEL MESSAGE!
Take a deep breath, let it out slowly, say this prayer, and then keep reading:
"Thank you, angels, for revealing to me what I need to know!"
YOUR MESSAGE
King of the Angels, Archangel Michael is here to keep you safe and his legion of Angels is surrounding you at this time. If you feel fearful about anything, you can create a space in which you can be attacked. If you trust that you are safe and protected, you create a shield of light around you. When this shield is up, only loving experiences can enter in. Imagine the light of Michael surrounding you and feel safe in his heavenly light.
Deck: Angel Prayers Oracle
Artist: Jason Mccreadie
Thank you for sharing this card if it relates to you!