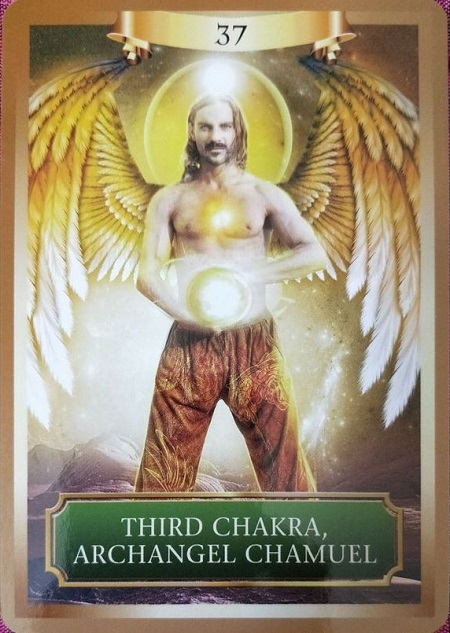 YOUR MESSAGE
The powerful Archangel Chamuel is holding a beautiful sphere of golden light at the solar plexus, which is the location of your third chakra and the center of your life force energy. The issues here revolve around emotions of desire and your personal energy. This card indicates that increased enthusiasm is present or soon to be on its way.
This is a great time to move toward the completion of your desires. Your life force is vibrating with power and resonance, and your soul is calling you to direct your energy in a focused, purposeful manner. This angel of power is with you now, so go for it!
Affirmation
My third chakra is open to its perfect, healthy state. I radiate a bright and vibrant life-force energy. I feel excitement for all that I do.
DECK: Energy Oracle Cards
Thank you for sharing this card if it relates to you!