Reiki is an ancient energy healing modality with its roots in Japanese origin. Reiki is a relaxation technique that supports the body's natural healing process.
The Reiki Master known for Reiki was Mikao Usui (15 August 1865 – 9 March 1926, commonly Usui Mikao in Japanese) was the founder of a form of spiritual practice known as Reiki. One form of Reiki is Usui Shiki Ryoho, which is the Usui System of Natural Healing, in short, Usui Reiki.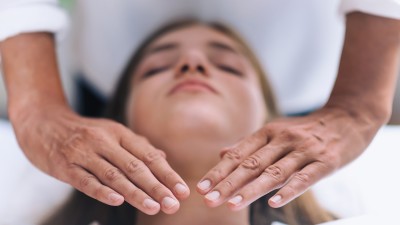 Reiki is a Japanese Healing Art. The Japanese word 'reiki' can be translated as 'universal life energy' and the Usui System is a way of working with reiki for the healing of self and others (regaining harmony and wholeness). Usui's method that he taught was a spiritual practice and was never a religious sect.
Self-healing
Usui's method appears not to have been to teach new things, but rather to help practitioners to break down their accumulated old patterns and "bad habits". In this way, practitioners would gradually discover their true nature and realized that inherently each human is the keeper of all knowledge that he or she requires. [Excerpt from "The Japanese Art of Reiki" Bronwen and Frans Stiene]
About Me
My name is Wayne McDonald. I'm a certified Reiki Practitioner. I am attuned to the Usui Reiki Natural Healing System. I studied with Eleonore Koury Reiki Master Teacher.
I choose to learn Usui Reiki because this healing system is based on the earlier teachings of Reiki and the "Japanese Art of Reiki". All systems of Reiki are founded on the idea that all Practitioners practice daily self-care.
The Five Principles of Reiki
Another similarity in all Reiki healing systems are:
The Five Principles of Reiki
Just for today
I let go of anger
Just for today
I let go of worry
Just for today
I am grateful
Just for today
I devote myself to my duties and my path
Just for today
I am kind and compassionate to myself,
to others, and all living things
Experience what Crystal Reiki Healing has to offer you!
 Book an appointment TODAY (click here).
Next: What is Reiki – Part 2