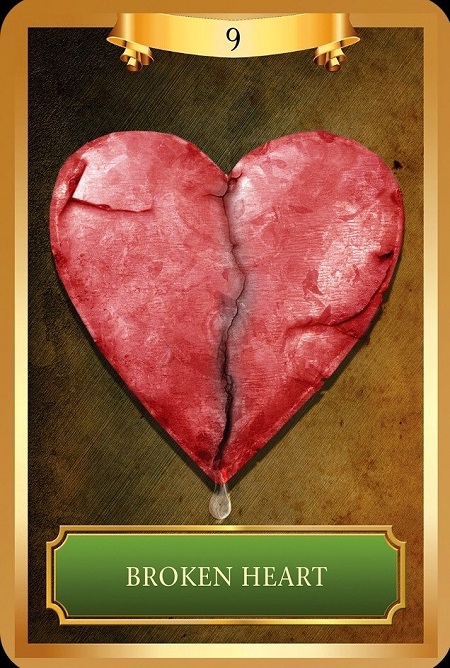 YOUR MESSAGE
This card shows a heart broken open, and revealing darkness, emptiness, and a grief-filled tear. The hurt may be from long ago, or it may be the pain from a more recent event. Either way, a deep healing is called for now.
Vent your feelings and release the person or situation involved. Affirm that you are reclaiming your power and peace of mind. Open your heart to the light of Divine love and healing, and have compassion for yourself through this difficult process. Make self-care a priority now. As you let go of old experiences, you can open your heart to the true and abiding love that you so rightly deserve.
Affirmation
I release the pain of the past and live with compassion for myself. Love heals and renews me now.
DECK: Energy Oracle Cards
Thank you for sharing this card if it relates to you!