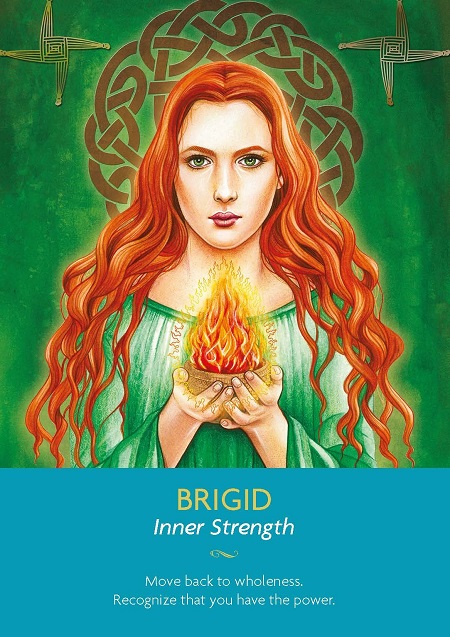 Brigid is a Celtic goddess of Ireland who is closely associated with fire and the time of spring. She is the twin flame of Cernunnos. She was so well loved by the Celtic people that when Christianity came to Ireland she was adopted as a saint of holy wells and other holy places. She is a powerful figure who can help us channel our energy into something that is important for our growth. And as she herself has lasted through the ages, she adds longevity to our journey so that we can reach a deep state of wholeness. You can call on her to bring her sacred flames to burn away anything that's not serving you, to bless any new projects you have in mind, and for support with fertility.
DAILY ANGEL MESSAGE!
Take a deep breath, let it out slowly, say this prayer, and then keep reading:
"Thank you angels for revealing to me what I need to know!"
YOUR MESSAGE
Your spiritual fire is growing within. Recognize that the power of your soul is greater than you think. You have come a long way since you began this journey. There is a powerful force within you and you have the ability to create wonderful changes in your own life and inspire those around you to do the same. Be aware of new projects, opportunities, and fertile ideas that can grow into something larger than you may imagine. Call on the fiery goddess Brigid to light the way ahead.
DECK: Keepers of the Light Oracle
ARTIST: Lily Moses
Thank you for sharing this card if it relates to you!