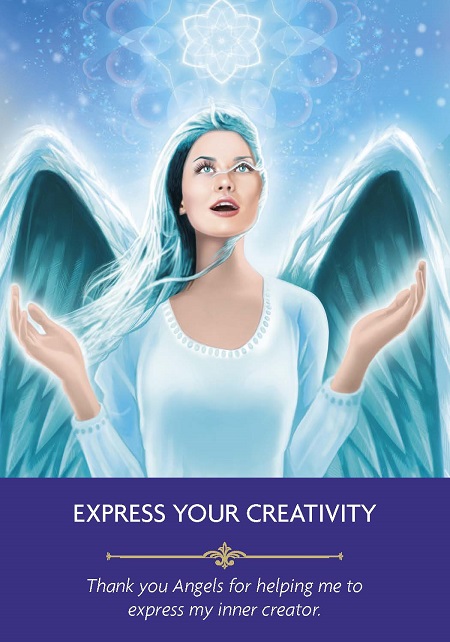 You are a creative being and the Angels are encouraging you to tap into your gifts so that you can share your talents with the world. These can go beyond an art form or even music, as you are constantly creating your life. You are being handed a blank canvas by the Angels and encouraged to paint what happens next.

DAILY ANGEL MESSAGE!
Take a deep breath, let it out slowly, say this prayer, and then keep reading:
"Thank you, angels, for revealing to me what I need to know!"
YOUR MESSAGE
Creative energy is flowing through you right now. Take some time to express this divine gift that you have. You are an artist with the phenomenal ability to create your life in the light of your Creator. In order to take the next step, you are being encouraged to paint it or write or sing about it. Bring it into creation in a loving expressive way.
Deck: Angel Prayers Oracle
Artist: Jason Mccreadie
Thank you for sharing this card if it relates to you!