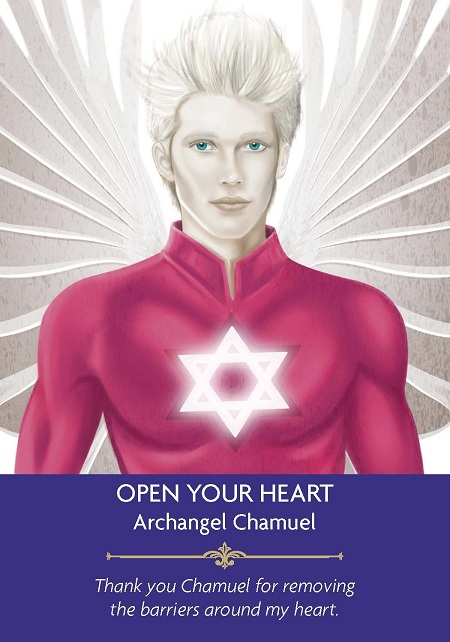 The Angels are encouraging you to open your heart at this time. Because of the emotional ties and let-downs of your past you have created barriers surrounding your heart energy that will stop people coming into your life and stand in the way of loving experiences. It is important for you to realize that the past no longer exists and the only place where you are powerful is in the present. Your heart may be feeling broken, but it is completely whole and all you have to do is remember that ultimately you are love.
DAILY ANGEL MESSAGE!
Take a deep breath, let it out slowly, say this prayer, and then keep reading:
"Thank you, angels, for revealing to me what I need to know!"
YOUR MESSAGE
There are opportunities for you to love and be loved at this time. This card brings positive, loving, and even romantic experiences into your life so you can feel whole again. You are an old romantic at heart and it is the small things that count to you. By taking this opportunity to open your heart and let love in, you will allow yourself to settle, be romanced, and have a positive, balanced relationship. The Angels want you to know it is safe to love and trust any new relationships or existing romantic relationships in your life at this time.
Deck: Angel Prayers Oracle
Artist: Jason Mccreadie
Thank you for sharing this card if it relates to you!