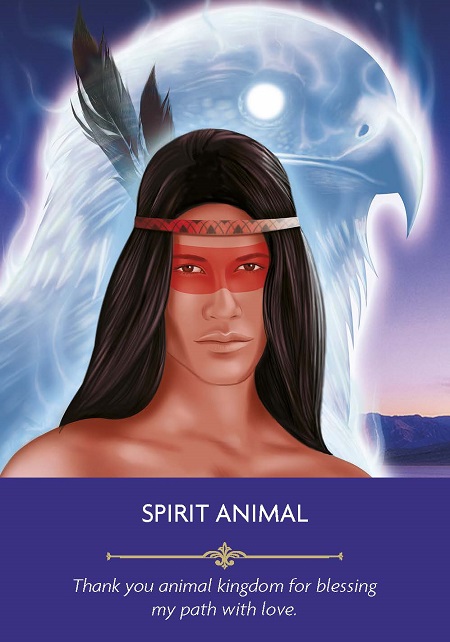 Angels are sending you love and blessings through the animals in your life. Whether you have a pet here on Earth or a pet who has moved on to Heaven, their loving blessings are surrounding you at this time. Take some time to connect with the animal kingdom and draw inspiration from it. The Angels want you to know the animal kingdom holds messages of peace and harmony for you – do anything you can to enjoy this!
DAILY ANGEL MESSAGE!
Take a deep breath, let it out slowly, say this prayer, and then keep reading:
"Thank you, angels, for revealing to me what I need to know!"
YOUR MESSAGE
Animal consciousness surrounds you at this time and passes messages to you from your Guardian Angels. If you've felt inspired to help the animal kingdom in any way, perhaps by becoming vegetarian or adopting a pet, the Angels are encouraging you to follow this guidance. You not only have a Guardian Angel but also a spirit animal who is with you at this time. Say the prayer on this card, then close your eyes and ask the spirit animal to show itself to you. Trust the first feeling or vision you have of this animal and connect with them through your spiritual practice.
Deck: Angel Prayers Oracle
Artist: Jason Mccreadie
Thank you for sharing this card if it relates to you!