Daily Message Take A Step Back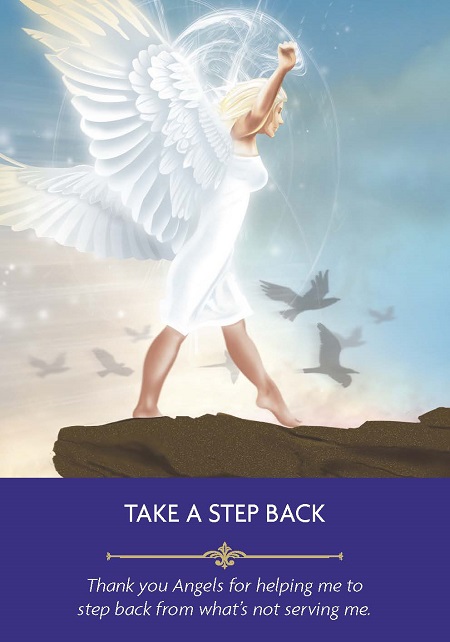 The Angels are guiding you to take a step back from any harsh energies or situations in your life at this time. You are being encouraged to remember that you are a sensitive being and if you are around harsh energies, you will pick them up. If you feel that there are certain people, places, or situations in your world that don't resonate with where you are right now, take-a-step back from them.
DAILY ANGEL MESSAGE!
Take a deep breath, let it out slowly, say this prayer, and then keep reading:
"Thank you, angels, for revealing to me what I need to know!"
YOUR MESSAGE
If you're jumping into a new project at this time, you're being encouraged to step back and think about the effects it will have on your life. The Angels are encouraging you to slow down and to reassess the situation in your heart and mind before proceeding any further. Step back and allow things to develop naturally and without force. Everything will happen at the right time.
Deck: Angel Prayers Oracle
Artist: Jason Mccreadie
Thank you for sharing this card if it relates to you!