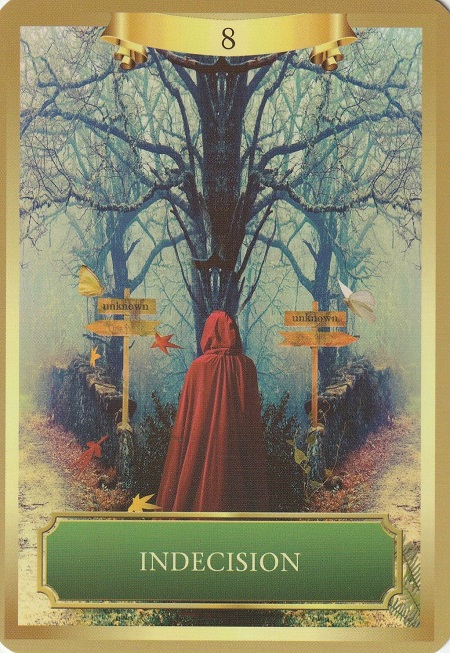 YOUR MESSAGE
This card marks the presence of two (or more) possible choices in your life. It shows you anxiously looking at two roads, wondering which would be the better choice. Yet you are standing still, feeling confused by the up-and-down emotions of your indecision.
You could spend days, months, or even years in this back-and-forth energy – all the while feeling your focus and your life force energy draining away. This indecision creates a paralysis of will, one that can keep you stuck while you're waiting to be certain about the results of your choice.
It's time to let go of the analysis and self-doubt that have been keeping you stuck. Meditate on your options and see where your spirit guides you. Consider which direction resonates with you most — both in the process and in the goal. Follow your heart and make the honoring choice.
Affirmation
I release fear and move forward with courage and trust. I have the power to direct my own destiny – now and always.
DECK: Energy Oracle Cards
Thank you for sharing this card if it relates to you!