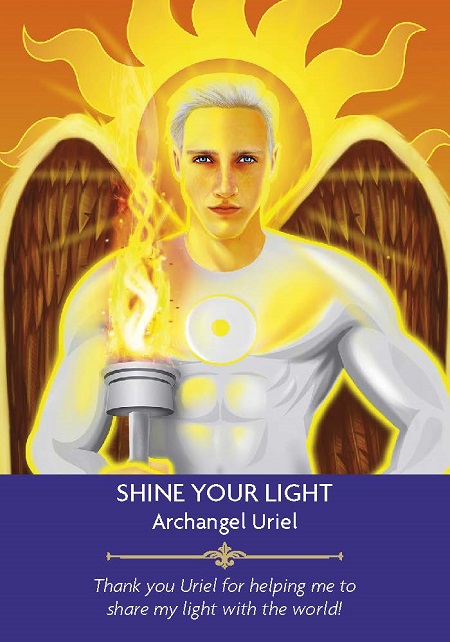 You are blessed to have received this Angel card toady as the Angels feel the world is now ready to see the special gifts and talents that they call your light. You have been hiding yourself from the world for too long and now is the time for you to step into your power and share the gifts you have with all those around you. You are a great beacon of light and when you walk into the room many people benefit from your positive energy and heart-filled presence.
DAILY ANGEL MESSAGE!
Take a deep breath, let it out slowly, say this prayer, and then keep reading:
"Thank you, angels, for revealing to me what I need to know!"
YOUR MESSAGE
Your Guardian Angel is encouraging you to continue on the spiritual pathway and to help as many people as you can. It's important to look after your energy first, but if you can be of service to another, the Angels are encouraging you. The mighty Archangel Uriel is standing before you today and showing you the way to go. However you feel called to serve humanity, it has been Angelically inspired – go for it and shine!
Deck: Angel Prayers Oracle
Artist: Jason Mccreadie
Thank you for sharing this card if it relates to you!